Are you thinking of starting a specialty coffee roasting business or coffee shop in your community? Let us help.
Specialty Coffee Consulting
Personal Coffee Roasting Boot Camp
Give me three days and I can get your coffee roasting business ready to go. I will get you up and running on your roaster, teaching you the basics of specialty coffee craft roasting. I will show you how to cup coffee so what we can evaluate each green coffee and batch that we roast. We will also cover sourcing, blending, pricing, and marketing your coffee. I will integrate coffee business tips and tricks into everything we cover. This is your custom boot camp, so I can tailor the training to your context and what you need to learn.
Pricing is by the day from three to five days plus travel expenses.
Custom Coffee Roasting Training
Getting started with roasting coffee can be scary. In one day, I can get you started on the basics of coffee roasting and help you build confidence on your new roaster. I will help you understand what is happening to the green coffee when you roast it. I will also touch on roasting maintenance and roaster safety.
If you have been roasting for awhile and want to step up your roasting game, I can do help you do that too. We can cover roast profiling and dialing in the roast to the origin. I can also show you how to use the coffees you have to build great blends that are cost effective, vibrant and can help you pull an outstanding shot of espresso.
Pricing is by the day plus travel expenses.
Basic Barista and Coffee Shop Training
If you are starting a new coffee coffee shop, I can train you and your staff on the essential skills. I will cover espresso extraction, grinding, tamping, brewing and basic drink prep. I can also consult with you on building a drink menu, pricing and shop layout for maximum efficiency and profit.
Pricing is by the day plus travel expenses.
Coffee Business Consulting
If you just need some new ideas or good advice, we can consult with you over the phone or one site at your facility.
Pricing by the hour or by the day plus travel expenses.
Coffee Equipment Sourcing
We can help you source the right equipment for your coffee shop or roasting business. We offer competitive pricing, installation and training on the following equipment:
Rancilio espresso machines and grinders
Bunn grinders and brewers
Fetco Brewers
Bodum coffee and tea products
Vitamix Blenders
Commercial Coffee Roasters
About Joseph Zimmermann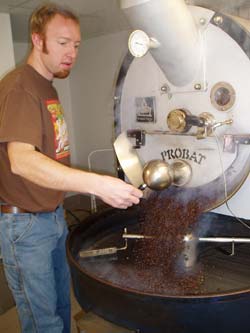 I started New Roots Coffee Company in the Fall of 2007 and bootstrapped it from the ground up. I have done every part of my business from green coffee selection, to roasting and packaging. I maintain the roaster, make deliveries and do all of the accounting and order management. However, the thing that gives me the most joy is teaching specialty coffee and small business management. I am passionate about sharing what I have learned with honesty so that others can benefit from my experience.
I am a protege of the late Victor Allen Mondry, who was a specialty coffee legend. In 2007, I trained by Victor at his roasting lab in southern Wisconsin. This began a 11+ year friendship where I was mentored by him in all things specialty coffee. I have also be formally trained by the Specialty Coffee Association (SCA) in cupping, brewing, craft roasting, and roaster maintenance. I have personally roasted nearly 4000 batches of coffee on my Probat L12, which is located in the basement of my home.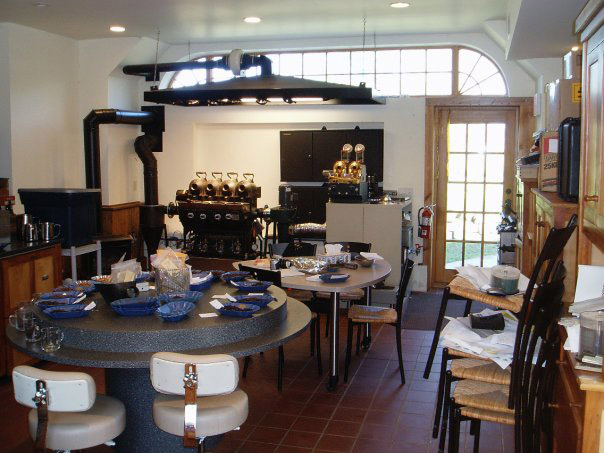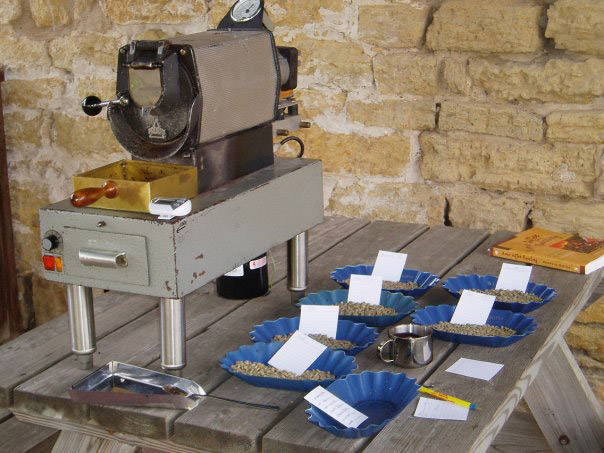 How can I help you?

Send me a message and I will set up a free 15 minute consultation.

Top Coffees from New Roots
Subscribe now for news and offers!