Our Wholesale Program for your business
We specialize in providing your small businesses with the fresh-roasted coffee and expertise you need to be successful. 
New Roots is a speciality coffee roaster wholesaler. That means we focus our supporting our accounts instead of running our own retail shops. 
For Coffee Shops and Cafes
We can provide you with specialty-grade coffees in cost-effective bulk bags to brew for your customers. Our Blackjack Espresso will equip you to pull stunning shots of espresso on your machine. Our 12 ounce retail packages allow your customers to enjoy the same outstanding coffees at home.
For Specialty Food and Grocery Stores
We offer retail bags that pop off your shelf and practically sell themselves. Our bags include bright graphics and original photography that attract attention. Each bag also informs the customer so they can purchase with confidence. Our triple layer bags include a one way valve that keep the coffee fresh.
For Restaurants
Coffee is usually the last thing your guests enjoy, so you want to leave them with a great impression. Consider letting us build a coffee list and brew to order in a french press. We also offer bulk bags that will allow you to use your airpot brewer to turn out cup after cup of amazing coffee for a busy breakfast cafe with little effort.
For Offices
Impress your clients with fresh roasted coffee. Increase employee morale and productivity by providing coffee with your own espresso machine or airpot brewer. We can help provide you with a coffee set up that works for any size office.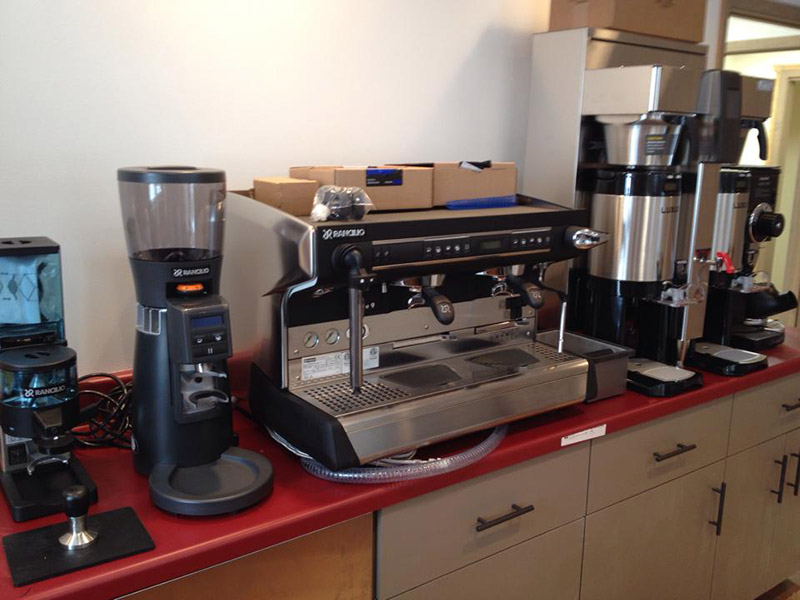 We offer more then just coffee beans!
Cold Brew Coffee
In 2009, we introduced cold brew coffee to north-central Wisconsin. We offer our coffee brew in convenient ready-to-drink 16 ounce bottles. Our cold brew coffee concentrate is also available by the gallon so you can mix it to order or make your own nitro cold brew and serve it on tap.
Rishi Tea
We have a complete line of organic teas from Rishi Tea. Loose leaf teas are available in any size. We also offer tea sleeves.
Coffee and Espresso Equipment
We are pleased to offer Fetco coffee brewing equipment and Rancilio espresso machines and grinders. We also offer home coffee and tea equipment from Bodum.
Let us partner with you to help make your small business successful.
We offer free delivery in the Wausau and Stevens Point, WI areas and provide free shipping on wholesale orders over $200.
Email Joseph at newrootscoffee@mac.com and call 715-843-6820 for samples and a current wholesale price list.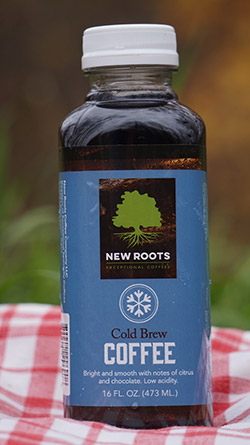 Have a Question?

Drop us a note with any comments
or questions you might have.
About Us

A little more about New Roots
and what drives our passion.

Top Coffees from New Roots
Subscribe now for news and offers!